'The president himself receives treatments abroad, that's a bad state of affairs' – Donald Duke
Former Cross River State Governor, Donald Duke, who recently declared his intention to run for presidency come 2019 against the incumbent president, Muhammadu Buhari, has once again stated that Buhari has failed as a leader.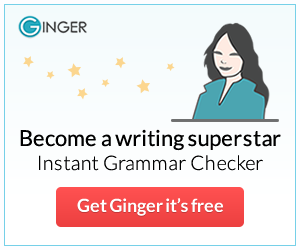 Duke noted that Buhari's government has shown incapacity and a disconnection from reality. He made this remarks during an interview with DW Africa.
He said, "The President, himself, receives treatment abroad. That is a sad state of affairs."
Noting that the health sector is in deep crisis that needed urgent attention which this administration seem not to be in tune with the way out of these woods the country has found itself in.
Shop MontBlanc Watches On Sale! – VISIT – Shop MontBlanc
The presidential aspirant said, "Because I see such obvious failings. I see a leadership that is steeped in the past; that has refused to evolve with a nation that is predominantly a nation of young aspiring people and still doing things the way they were done many years ago and did not work.
"I think our leadership in the country today is totally out of tune with the current reality of our nation. There is disconnect somewhere so when you have a leadership that blames its young people for instance of not striving enough or of being lazy, there is a disconnect because the tools to make them achieve their aspiration have not been provided."
When asked to state Buhari's worst problem, he said, "They were not prepared for leadership. For example, it took six months to set up a cabinet. Where do you hear such? President Buhari came into office to fight corruption and insecurity.
"Let us look at the scorecard. Corruption is not dead. Prosecuting corruption is addressing the symptom and not the problem. The real problem is you have got to create jobs for people; you have got to strengthen institutions that make it almost impossible to engage in such an activity."
"They have announced that the war is over and Bokom Haram has been defeated. We know it hasn't been defeated. There are still bombings and kidnappings in the North-East. If you visit the IDPs, you will see that we are breeding the next generation of very disgruntled people," the ex-governor said.
The presidential aspirant added, "You can't grow your economy with the type of banking system we run where the interest rate is in the upper 20s. You need to have affordable credit which will enable small and medium scale businessmen to borrow and expand their businesses.
"Nigeria grew faster when we had regulation on interest rates; when the interest rates were in single digits. Secondly, we have to grow the economy at 15 per cent for 10 years to recalibrate the system.
"Nigeria ought to be a $2.5tn economy and not a $400bn economy."
American Health Care Academy – VISIT – Provides training in CPR/AED and First Aid