CAN urges Nigerians to make peace and unity the watchword as Muslim faithful celebrate Eid-el-Fitri
The Christian Association of Nigeria (CAN) in his felicitation message to the entire nation urge Nigerians to discourage violence and embrace peace and progress as Nigerians and most importantly the Muslim faithful celebrate the Sallah.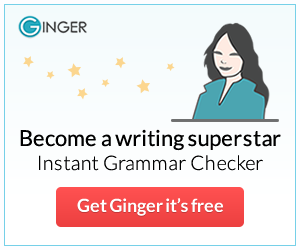 CAN in a message issued by the Special Assistant on Media and Communications to the CAN President, Pastor Adebayo Oladeji, expressed its determination to collaborate with the leadership of the Supreme Council for Islamic Affairs (SCIA) to promote peace among the nation's two major religions.
Phone & Telecommunications. Best products – VISIT – Comprehensive phone & accessory
The message reads, "Ramadan is the ninth month of the Islamic calendar. It's very important, considering the fact that it beckoned on Muslim faithful to eschew self-seeking personal goals and work assiduously towards developing spiritual growth through demonstration of kindness, forgiveness and generosity for all, irrespective of religious differences.
"The Ramadan is also a relevant period for the Muslim Ummah as it gives the opportunity to the faithful to purify their souls in a bid to bring them closer to the Almighty God.
"After a successful completion of this obligation that is among the five pillars of Islam, we congratulate our Muslim brothers and sisters on successfully completing this all-important religious act.
"We are convinced that the spirit of sacrifice which the Ramadan epitomises in the lives of Muslims will be demonstrated in the coming months through collaborating with the non-Muslim faithful in the promotion of peace and harmony in Nigeria's multi-cultural setting.
"The CAN leadership reiterates its irrevocable commitment to working with the leadership of the Supreme Council for Islamic Affairs (SCIA) in promoting peaceful co-existence and ensuring the emergence of a just Nigerian society where justice and equity will become the bonds of our shared humanity, and where none is discriminated on the basis of their religion or social status.
"Considering the many challenges bedeviling our country, CAN is optimistic that the Nigerian Inter-Religious Council (NIREC) will become more vibrant and effective as to collaborate with the Federal Government in tackling the myriad ills plaguing our country.
"While appreciating the gesture of the government in resuscitating NIREC after many years of inactivity, CAN looks forward to a more robust interaction for religious harmony.
"In celebrating the end of the Ramadan, CAN is hopeful that our political leaders at all levels will cease all discriminatory practices on the basis of religious, political or ethnic differences. Since Christianity and Islam preach unity, we earnestly pray that the Federal Government, through security agencies, will find means of resolving rampant killings by Boko Haram terrorists, criminal herdsmen and bandits."
InterServer Web & VPS Hosting – VISIT – InterServer Web